Plants, trees and flowers can significantly improve the appearance of your living spaces, especially during the coldest and darkest times of the year. However, not everyone has enough time and desire to devote themselves to the care of plants, flowers and trees, which is why the purchase of artificial plants is essential in these cases.
Artificial trees and plants enliven the mood of a room and illuminate dark corners; the advantage is that it does not wither and still decorate the environment even if not cared for. In this guide we will guide you in choosing the one that best suits you.
Why buy artificial plants
One of the main reasons why many people choose to have artificial plants in their homes is because they are an excellent alternative to real plants, at least in room decoration. Artificial plants not only alleviate the responsibility of caring for fresh plants, but are also great options for people who are allergic or sensitive to pollen.
Among the advantages of owning artificial plants, the minimum maintenance required to keep the home or office beautiful and alive should be mentioned first of all; another advantage concerns the countless models on the market, so you can choose the type you prefer.
Over the last twenty years, the world has gone through countless steps of technological progress. This progress, especially in the world of decorations and design for the home and office, among other things, makes artificial plants incredibly realistic. Some even have reflective and moldy properties of real plants which give them an even more realistic and textured look.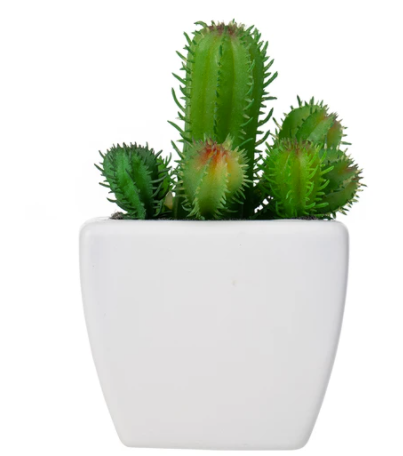 Materials
Among the various materials of which plants are composed there are certainly silk and plastic. The latter is especially suitable for those areas that suffer a lot of sun exposure and therefore high temperatures and extreme heat. Some artificial plants are even resistant to fire, without affecting their appearance and resemblance to real plants.
One of the advantages of plastic plants is that they can easily complement the appearance of modern homes. Artificial silk plants, on the other hand, are more subject to wear than plastic ones.
Purchase advice
Before purchasing any type of artificial plant, it is preferable that you follow the advice listed below.
It is preferable to choose those specimens of artificial plants that mimic the appearance of specific live plants such as aloes, air plants, banana trees and monstera. Alternatively, look for artificial plants that mimic potted varieties of real plants. Instead, avoid plants that seem obviously false, such as those excessively decorated with fake raindrops or those that are too shiny and therefore plasticky at first sight.
Instead, choose plants that have small details, such as delicate root sheaths in the lower part of the structure or even a little healthy and likely dirt around the relative base.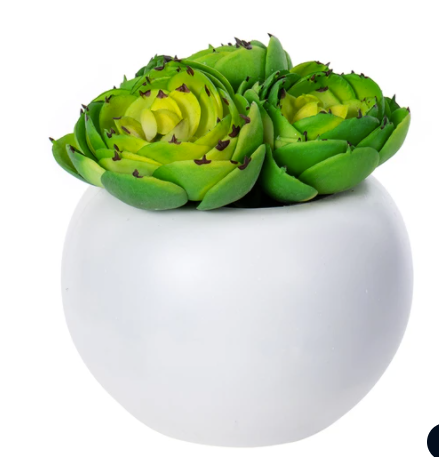 When buying artificial plants in the store, make sure you have photos of real reference plants, so that you can make a comparison of the general appearance and fidelity of reproduction, including leaves and stems.
Choose artificial plants with realistic color gradations and simulated leaf veins, such as monochromatic ones. The more sophisticated models often have vivid colors that highlight the imperfections of the plant and make it even more natural. Some may even show up with partially dried leaf edges. So examine the stems of the artificial plants you intend to purchase to look for those more realistic textures and colors.
If you have chosen plants that have leaves, remove some stems and leaves to make one side slightly livelier than the other, making sure to place it where the most natural light arrives.
Display artificial plants even in the company of real plants. For example, consider placing a real plant in a pot in the middle of a group of artificial plants.
Choose a credible position; an unwritten rule is to put artificial plants in a place where they could more plausibly thrive if they were true. Typically, these places include those that receive a lot of natural light and that are accessible enough to allow irrigation.